IN HONOR OF THE LEGALIZATION OF MARRIAGE FOR SAME-SEX COUPLES
A Day of Free Marriage Ceremonies Celebrating PA Same-Sex Couples!
Customized. Free. Legal!
Monday, May 26, 2014. 12:00 noon – 5:00 pm
Hosted by The William Way LGBT Community Center
1315 Spruce Street, Philadelphia PA 19107
Limited Availabilty – Reserve Your Space by Registering!

Congratulations Pennsylvania same-sex couples!  You've fallen in love, you've shared life's joys and challenges, you've built a relationship – and now you can protect your family by having it legally recognized.

At the heart of the LGBT community in our Center, wedding officiants who can legally sign your state-issued marriage license will be available. They'll offer a simple but poignant and meaningful ceremony that is customized – that you have helped to create. The registration process will invite you to choose ceremony elements including a variety of vows and wording choices (and you could submit your own!).
3 Easy Steps:
Get your license. (Follow this link to find your county's website.)

Create your ceremony. (Register for the event.)

Come get married! (Please arrive 15 minutes before your appointment.)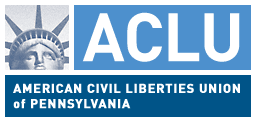 Please guarantee your appointment time by registering;
walk-ins will be accommodated as we are able.

This is a unique moment in our community and state's history. The sponsors of this event are offering their services for free in celebration!  Please do consider making a donation so that the non-profit co-sponsors can continue to do their work! And please consider patronizing the business sponsors in gratitude for their support of the LGBT community.
Choose a time. Follow the instructions in the confirmation page and/or email to complete the process of creating your ceremony preferences.
If you cannot keep your time, please cancel your registration as soon as possible so that another couple can take your place. Simply use the information in your confirmation email to cancel your registration or email bob@bobpileggi.com.
WEDDING NOTES
Rings: you need not have nor exchange rings during the ceremony. If you have them we'll be happy to include that in the ceremony.

Witnesses: Pennsylvania does not require witnesses other than the person officiating the ceremony and signing the marriage license. You are welcome to bring others if you'd like!

License: a license can be obtained in any county in PA and solemnized in any county in PA.

County Offices: Follow this link to find your county's website and their office hours, fees for the license, etc.

Timing for using the license: Normally, licenses can be solemnized until 3 days after they are issued – unless you've gotten a waiver of the waiting period. You must have had your license issued and dated 3 or more days before the day it is solemnized.

Please be aware that becoming legally married is a significant step and may impact other legal statuses or benefits. If you have any questions about the impact of a marriage, consider doing more research before marrying.

Officiants are volunteering their time because of this momentous occasion in our community and state's history. If you'd like to engage the officiant for custom-creating a ceremony at a different time and location, your officiant may be open to being hired for that occasion.

Donations are gratefully accepted and will be distributed to the co-sponsoring non-profit organizations.
CO-SPONSORS


Many thanks for their support!
Non-Profits
William Way LGBT Community Center
ACLU of Pennsylvania
Journeys of the Heart
Equality PA
PhilllyGayCalendar.com

Vendors Donating Services & Materials:
Ceremony Space & Administration: William Way LGBT Community Center
Officiant & Custom Ceremonies: Journeys of the Heart, Bob Pileggi
EVENT CONTACTS
Candice Thompson, William Way Community Center
cthompson@waygay.org, 215-732-2220
Bob Pileggi: bob@bobpileggi.com, 646.246.5404
EVENT ORGANIZER: BOB PILEGGI

Bob Pileggi is an ordained Interfaith minister who creates custom secular and spiritual ceremonies.  He has legally officiated more than 200 weddings. His life has focused on the empowerment and civil rights of LGBT people.  He has provided public education and community organizing guidance around the freedom to marry for local and national organizations. Bob is also a facilitator, meditation and yoga instructor, spiritual director,  and documentary photographer. Bob is currently enrolled in the Bryn Mawr College Master of Social Service program at the Graduate School of Social Work and Social Research.  Bob is affiliated with Journeys of the Heart, an LGBT-friendly non-profit dedicated to providing meaningful ceremony officiation for all couples. Learn more about Bob at www.bobpileggi.com and www.pagayweddings.com.
PA GAY WEDDINGS
Bob Pileggi established the site www.pagayweddings.com to support same-sex couples in creating a legal wedding ceremony that is meaningful to them and celebrates their unique relationship.